Facilities & Services
---
Onsite Customs and Immigration Hall
Onsite Customs and Immigration Hall Including a main hall, a smaller private hall and a first-of-its-kind 'drive-thru' buggy track, the new hall will make the clearance process faster, easier and even more private.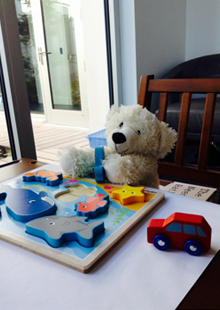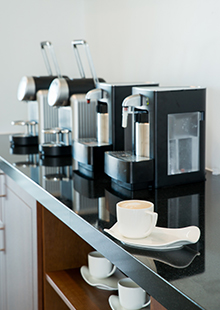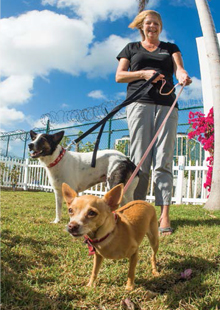 يتضمن المركز صالة رئيسية، بالإضافة إلى صالة أخرى صغيرة ومسار لخدمة السيارات هو الأول من نوعه. توافر - الصالة الجديدة سوف يجعل من عملية التخليص أسرع، وأسهل، وأكثر حفاظًا على خصوصيتكم
يتوافر بالمركز كاميرات مراقبة وفريق أمني يعمل طوال اليوم، بالإضافة إلى مناظر طبيعية خلابة توفر لكم - شعور بمزيد من الخصوصية والأمان.
توافر
Amenities Include:
Private Lounges for small groups or anyone who needs extra privacy while clearing Customs and Immigration.

The Club Lounge is an intimate place to relax and enjoy glimpses of the peaceful courtyard garden. Sliding walls make the space as intimate or open as you wish, which means that families, flying clubs or anyone wishing extra privacy can have their own lounge.

Children have their own lounge to keep them occupied while they wait for their flight or hotel transport. Toys, books, games and a special Pirates Cave keep them happily occupied.

As crianças têm o seu próprio salão para mantê-los ocupados enquanto esperam seu vôo ou transporte do hotel. Brinquedos , livros , jogos e umas Caverna de Piratas para mantê-los felizes e ocupados

Los niños tienen su propio salón para mantenerlos ocupados mientras esperan su vuelo o transporte del hotel .Juguetes , libros , juegos y una cueva de piratas especiales mantenerlos felizmente ocupados.

The Coffee Bar features the most exquisite espressos, cappuccinos and a variety of coffees and hot and iced teas from around the world.

The Dog Park is a welcome first stop for our canine guests. A fenced private park provides a safe place for dog walking or for pets to enjoy some freedom before and after their flights.

The expanded Pilot Suite includes a flight planning room, a separate spacious private lounge and a luxurious snooze room with private cubicles and refreshing shower.

The practical side of luxury is making sure that your aircraft linens are laundered promptly and available to you 24/7. Our new onsite laundry means you won't have a problem retrieving your linens from a laundromat just because your departure date changed.

A fully equipped catering kitchen means an extra sandwich tray, a crew meal or just a snack while on the ground is always available.
Complimentary Features
Wi-fi is available throughout the building and the ramp.

VOIP phones.

Wi-fi printers.

USB charging stations.
The new building's design references the vernacular architectural language of the Turks and Caicos Islands and its centuries old salt-raking history, while taking its place among the most luxurious facilities in the world.
Dès votre arrivée au nouveau Provo Air Center, les Îles Turques-et-Caïques vous ouvrent leurs portes. L'architecture du bâtiment évoque non seulement le charme de nos Îles mais aussi leur riche passé lié à l'industrie du sel.
Catering
From ultra-convenient boxed lunches to multi course meals, our chefs have nearly two decades of experience in gourmet aviation catering. Choose from our menu, design your own or consult with our chefs for suggestions featuring our local freshly caught lobster, fish and conch.
Please use the Quick Form at right for short orders, boxed meals or pizza that can be ready and waiting for your arrival (great for fuel stops!). For longer orders or to peruse our menu, please download our complete Menu and Order Form.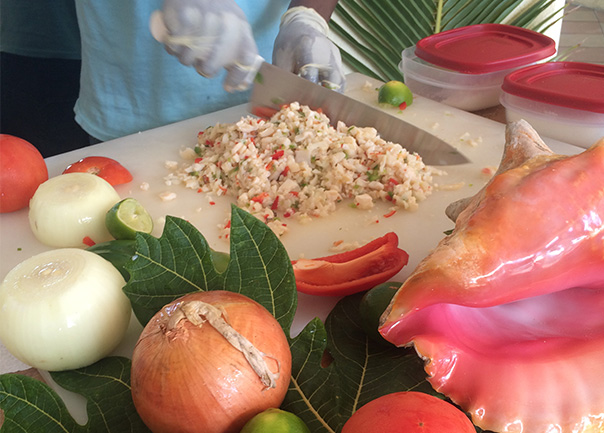 Fuel
Our fuel operation has the largest fleet and most reliable track record in the region, with many years of fueling both commercial and private aircraft.
Nossa operação de combustível tem a maior frota e o registro mais confiável da região, com muitos anos abastecendo tanto aviões comerciais quanto privados.
Nuestra operación de combustible cuenta con la mayor flota y trayectoria más fiable de la región, con muchos años de abastecimiento de combustible , tanto de aviones comerciales y privados.
If you would like to place your fuel order in advance, please email us with the following information:
Registration
Aircraft type
Desired fueling date and time
Number of gallons
Special instructions
Billing instructions: (credit card, fuel release, etc.)
and let us know if you wish to be present for fueling
Finally, don't forget to give us your contact information.