Facilities & Services
---
Onsite Customs and Immigration Hall
Onsite Customs and Immigration Hall Including a main hall, a smaller private hall and a first-of-its-kind 'drive-thru' buggy track, the new hall will make the clearance process faster, easier and even more private.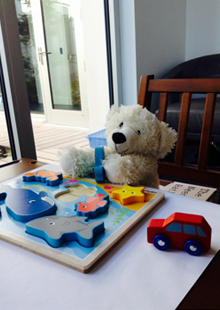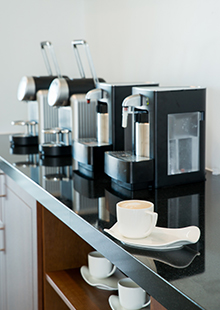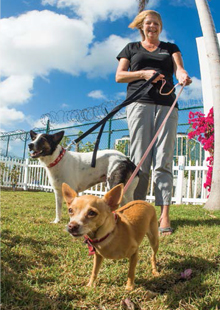 Amenities Include:
Private Lounges for small groups or anyone who needs extra privacy while clearing Customs and Immigration.

The Club Lounge is an intimate place to relax and enjoy glimpses of the peaceful courtyard garden. Sliding walls make the space as intimate or open as you wish, which means that families, flying clubs or anyone wishing extra privacy can have their own lounge.

Children have their own lounge to keep them occupied while they wait for their flight or hotel transport. Toys, books, games and a special Pirates Cave keep them happily occupied.

The Coffee Bar features the most exquisite espressos, cappuccinos and a variety of coffees and hot and iced teas from around the world.

The Dog Park is a welcome first stop for our canine guests. A fenced private park provides a safe place for dog walking or for pets to enjoy some freedom before and after their flights.

The expanded Pilot Suite includes a flight planning room, a separate spacious private lounge and a luxurious snooze room with private cubicles and refreshing shower.

The practical side of luxury is making sure that your aircraft linens are laundered promptly and available to you 24/7. Our new onsite laundry means you won't have a problem retrieving your linens from a laundromat just because your departure date changed.

A fully equipped catering kitchen means an extra sandwich tray, a crew meal or just a snack while on the ground is always available.
Complimentary Features
Wi-fi is available throughout the building and the ramp.

VOIP phones.

Wi-fi printers.

USB charging stations.
The new building's design references the vernacular architectural language of the Turks and Caicos Islands and its centuries old salt-raking history, while taking its place among the most luxurious facilities in the world.
Catering
From ultra-convenient boxed lunches to multi course meals, our chefs have nearly two decades of experience in gourmet aviation catering. Choose from our menu, design your own or consult with our chefs for suggestions featuring our local freshly caught lobster, fish and conch.
Please use the Quick Form at right for short orders, boxed meals or pizza that can be ready and waiting for your arrival (great for fuel stops!). For longer orders or to peruse our menu, please download our complete Menu and Order Form.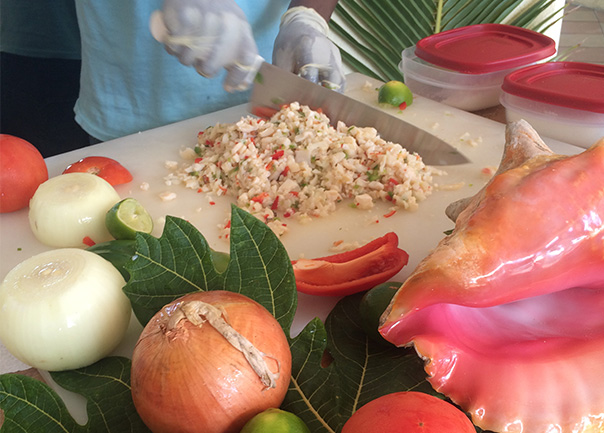 Fuel
Our fuel operation has the largest fleet and most reliable track record in the region, with many years of fueling both commercial and private aircraft.
If you would like to place your fuel order in advance, please email us with the following information:
Registration
Aircraft type
Desired fueling date and time
Number of gallons
Special instructions
Billing instructions: (credit card, fuel release, etc.)
and let us know if you wish to be present for fueling
Finally, don't forget to give us your contact information.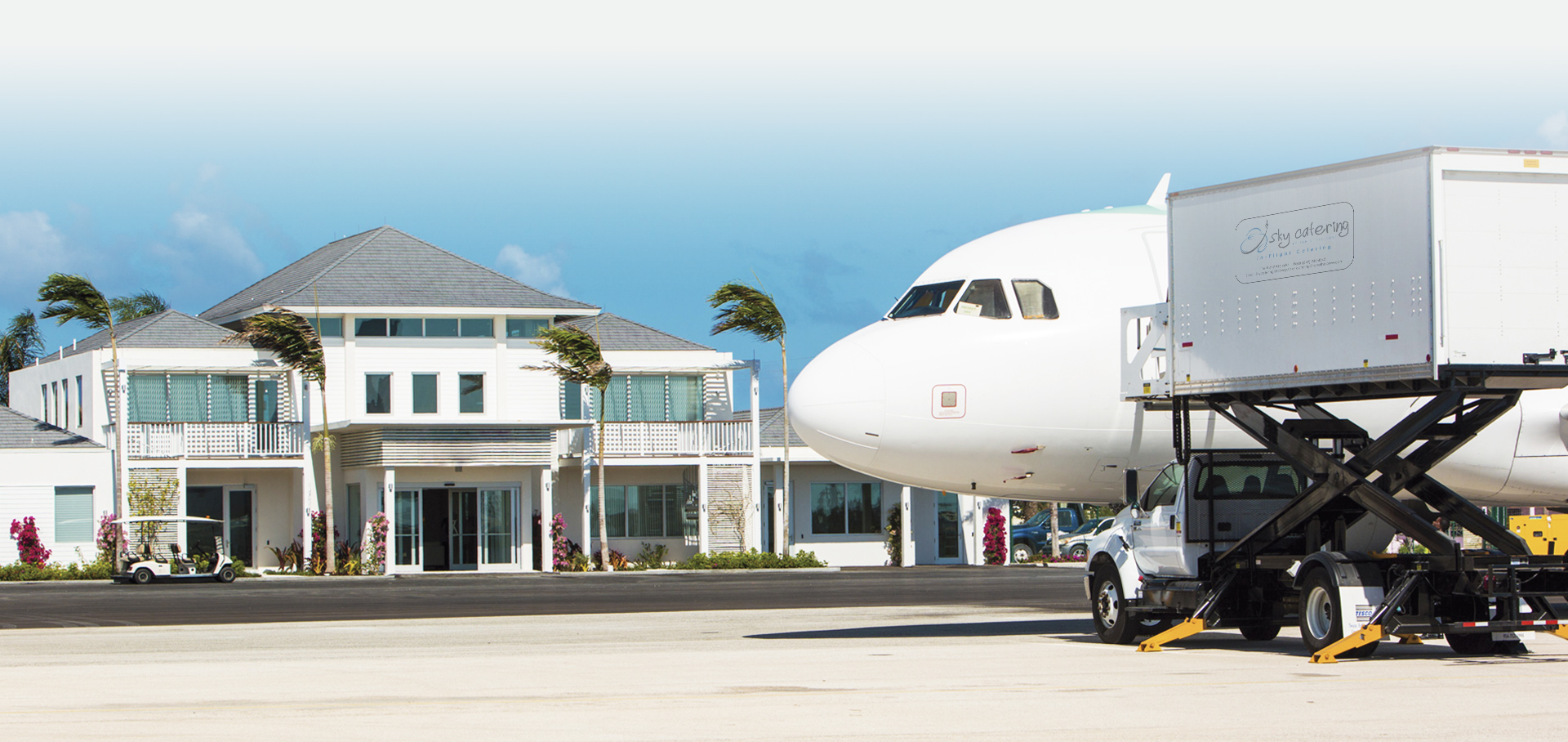 Now located at Taxiways E and F
Unicom 129.7
Tel (649) 339-4101
Fax (713) 457 5215
Hours of Operation: 06:00 to 20:00 LT (AST) Daily
PRIVACY POLICY
---
Your Privacy - It's a Really Big Deal
Private travel isn't just about luxury or convenience. It's also about protecting your privacy.
Provo Air Center staff will never ask you for a photo or an autograph, and will always do the utmost to guard our guests from unwanted attention. We do not post photos on our Facebook page or other social media other than group activities, and always with your permission. We consider social media a tool for sharing ourselves with you, not for alerting the media that you are here.
All of our staff have taken the following pledge:
I agree to uphold Provo Air Center's long-standing commitment to safeguarding the information with which I have been entrusted. Your trust in me is essential to our goal to be the world's finest FBO, and a leader in innovations that benefit our guests. Ensuring your confidentiality is a critical part of our security programme, and I pledge to always do my utmost to protect it. I will never ask you for a photo or an autograph, and will never advertise your presence as our guest.
Security
Provo Air Center's experienced security staff are onsite round the clock, employing the latest technology to safeguard our guests, aircraft and fuel supply with surveillance, access control, patrols and 'know your customer' protocols. With many years of experience hosting everyone from royal families to heads of state to sports and music celebrities, our team is well-versed in coordinating with private and government security agencies such as the U.S. Secret Service.
PRIVACY & SECURITY